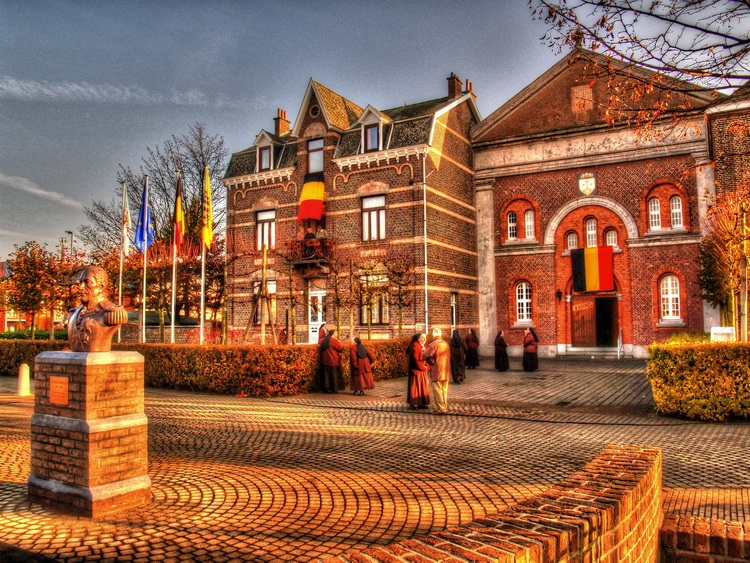 After a hurricane had destroyed the first parish church on the military domain, a new church was inaugurated in November 1843, just outside the domain.
This church was built in a neoclassical style and had a place for just 300 persons. This was not nearly enough for the numerous soldiers.
In 1906, after the new church (OLV Tenhemelopnemingkerk) was built, the little church was sold. It was used as a storage facility. In 1924 it was sold again to the sisters Carmelites (karmelietessen), who were using the chapel until 2012.
The monastery, which was built next to the chapel, is being used since 1924. The foundation was realized under the impulse of priest Poppe who at that time was also the spiritual director of the Centre d'Instructions de Brancardiers et d'Imfirmiers (C.I.B.I.). Mother (Mère) Jeanne de la Croix was the first prioress.
At the end of May 2012 the last sisters left the convent. Here you can read an article.
Real estate agent Luc Machon from Lanaken bought the former Carmelite convent in 2012. His ambition is to make this the textbook example of the reallocation of religious buildings. He is committed to preserving the unique character of this piece of Limburg history…
This article is also available in
Nederlands