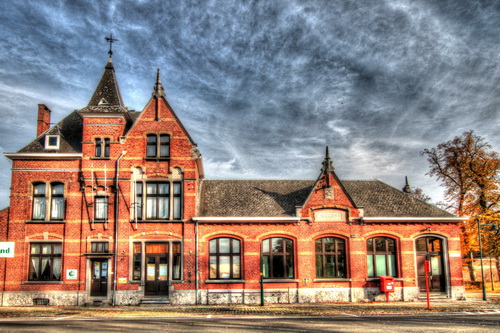 The old Postal Office of Leopoldsburg is a typical part of the most methodical constructed garrison town. The original post office was neoclassic. At the start of the 20th century, a new construction was built in a neo-traditional style, which is still there. With the Royal Park, the church and the Military Graveyards, it becomes a real monumental pool.
The Postal Office moved to another location and left this building on December 1, 2011.

Today the building is for sale.
This article is also available in
Nederlands