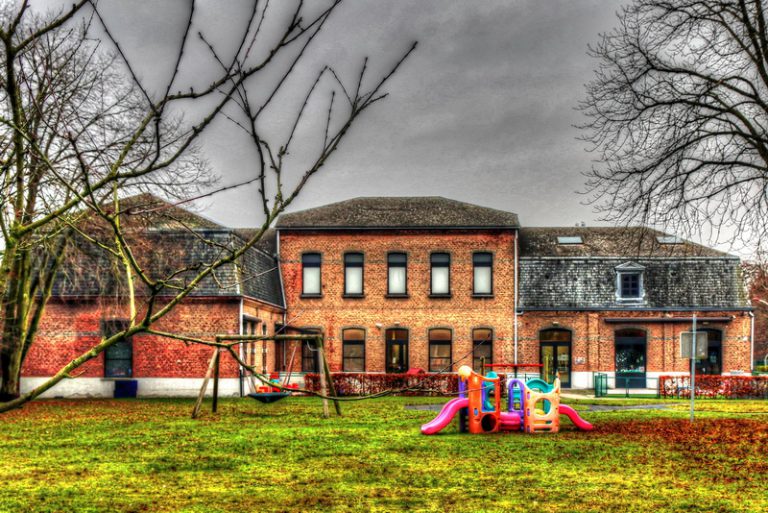 The service berths originally named the Service de Couchage et Literie, had their base complex along the Hechtelsesteenweg. The basic infrastructure consisted of an L-shaped building containing the central depot and workshops and two buildings on the street side of the Hechtelsesteenweg for the administration. The complex was built in the English style with small window partitions. The mansard roof of the L-shaped building was equipped with elaborate dormers.
The laundry was responsible for:
· Washing and disinfection of bedding and towels from the military hospital;
· Washing the linen of the kitchens and canteens of the camp;
· Washing all the linens of the "Service for the bedding" of the camp.
This article is also available in
Nederlands